Claire M. Burnett
"New year new me!"
"I"m all about X this year."
"If it ain't about money, don't talk to me"
"I'm in my bag all 2022."
Blah. Blah. Blah. Blah. Fuckin. Blah!
Here's the actual truth: I'm finding more of myself this year. And I simply hope I thrive in the second half of this 32nd round also known as the year of our Lord 2022.


Social Media Sucks…Most of the Time.
I deleted almost 1000 followers from my instagram and set my page to private. Yay me!
I find that the older I get, the harder I roll my eyes at the peacocking on social media. I'm thankful that my desire to convince others of why I'm worth choosing died.
Now, don't get me wrong. Occasionally posting a selfie to remind yourself/mfers you got the sauce is a boost for your ego.
Especially when you aren't getting it from a special someone. We're all human with needs. BUT! The constant pining for validation that I regularly see…I genuinely pray folks find something better to do.
I love Twitter & Tik Tok for a good laugh and the fact that I get to see celebratory highlights from the masses of acquaintances I've acquired! That's where I think social wins. But social loses when the highlights are forced. Fabricated. Constructed for consumption instead of authentic moments.
Current State: idk how I want to show up on social media anymore. I just for sure know that less is more.
Adult Friendships are hard. But not that hard.
I've had some of the best conversations recently around friendship. And one of the things I've recognized is that relationships are hard because they require sacrifice. But not a sacrifice of yourself.
The ultimate rule for me now is: it takes two.
The people who want to know you, will.
I moved to Dallas in 2013, and the social scene didn't really meet me till 2019. I definitely went from one extreme to the other. But it was largely in effort to keep up and maintain relationships. I've shared with a few friends this frustration and was surprised to learn how many people felt the same.
Now, sometimes, I do want to be out with my friends. Drinking somebody son's liquor and awkwardly dancing to make my friends laugh. Sometimes I do want to peep the scene and see what's good. But. Not as much as I had recently. And I'm learning to move with better intention.
Some people will be confused on how much I revert back to the homebody. Some may question it because it's all they know. Some people will wonder why. But I could care less.
Growth is far from linear. But the people who I want to know and want to know me will find me outside the "club."
Current State: I'm remembering that I don't need to be part of everything. That the people for me won't forget me. And that there's more power in my presence when it's not accessible to the masses.
The Men (and some women) need to grow up.
I promise I won't ever stay where I'm not wanted…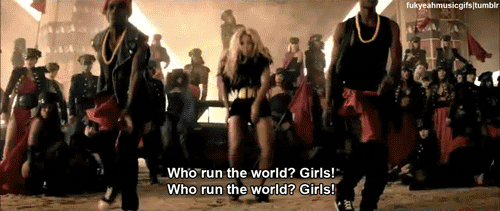 Dear Women: you, me, we…let's use some common sense. See the truth for what it is. And move with some damn DIGNITY. Don't drag each other. Don't gossip about one another. And stop living in scarcity mentality. Because singleness will not be the end of the world.
Dear Men: Just because women outnumber you, does not mean the number of women you'd be interested in dating comes in large quantities. Lots of fuckables. Few wifeables. Remember that when you think you have the upper hand in this game.
Dear Men & Women: Go to therapy.
Current State: Keep playing. Just not with me.
Corporate Thuggin
I started a new job right before Halloween. Moved to a Fortune 8 company, with a promotion in title and 67% salary increase. I kept my work from home status, qualify for a higher bonus, and receive better benefits. But the job is whooping my ass.
Thankfully. It's in the best way. Growing and stretching me. And preparing me to continue my dominance in Corporate America. (That thing social media likes to belittle you for.)
A lot of social media folk like to bash the 9-5, but I'm fully an advocate for it. I don't have to own my own business to feel entrepreneurial. I can do so in my organization while using their funds. In fact, I'll take my consistent paycheck whether I work 10 or 40+ hours, plus benefits and bonuses. And I can't tell you how many unhappy/broke "influencers" I know.
Now, I don't mind side hustles at all. But this whole "work for the man" connotation used to make corporate folk feel mediocre is bullshit. The truth of the matter is, most of these entrepreneurs have volatile finances while corporate folks are stable. (Not to mention they lack general work ethic and don't realize how much harder it is to only eat what you kill.) Yea. You can lose your job at any minute working for someone else. But…newsflash. You can also lose your clients working for yourself.
Current State: I'll keep climbing the corporate ladder until someone pays me to go back to school for a Ph.D is sociology or psychology.
Not Your Yoga Bae…
While I love yoga, I recognized I was pouring from an empty cup. It PAINED me to make the decision to step back, bc so few people held the space I held. Yoga has become so watered down and westernized. More about power than practice. I had yet to find My teacher. But I realized, I needed to Be My own Teacher.
While I am so grateful for all the wonderful students I met, things I learned, and new versions of myself that I discovered in service…I am excited to only focus on the body on my mat for the foreseeable future. Mine.
Current State: I'm becoming for myself what I was searching everywhere else for.
I see you depression, but fuck you.
She still knocks on the door.
Still beats me over the head with confusion on the timing of things.
Still makes me wonder why people are the way they are.
And still causes me dissatisfaction despite all my blessings.
But I hold on to hope. And fight to see the good. And trust that it's all working itself out for the ultimate good.
Oh by the way, meet my new girl Betty:


So what's the State?
Yea...still not married with kids.
But that's ok. Because I'm not behind on whatever the ultimate plan is for me. The current state is I'm figuring it all tf out. And I'm genuinely ok with that. I'm doing a good job. I get up (regardless of how long it takes) every day, in year 3 of a pandemic, and do my best. And if you've made it this far, or don't take anything away from everything I said, then here it is said simply:
"I don't have to have all the details figured out. It is best that I don't. It will always work out how it's supposed to. All I have to do is show up, do my best, and trust God's plan."
Yea so...see y'all whenever I'm inspired to write again!
Hugs,
Mama Mia